The African Hairstyles are unique in their own characteristics. They take a lot of patience to design their hairstyles, and this reflects in the outcome. Each and every hairstyle of this genre have an intricate appeal, and the best part is that these hairstyles can be kept for a long time. There are braids, buns and such other styles in the African Hairstyles. These hairstyles are versatile, and hence, any dress can be paired up with these styles. They also incorporate the weaving technique that makes the hair look very different from the other type of styles. Here are the top 10 African Hairstyles that can really get you noticed.
African Hairstyles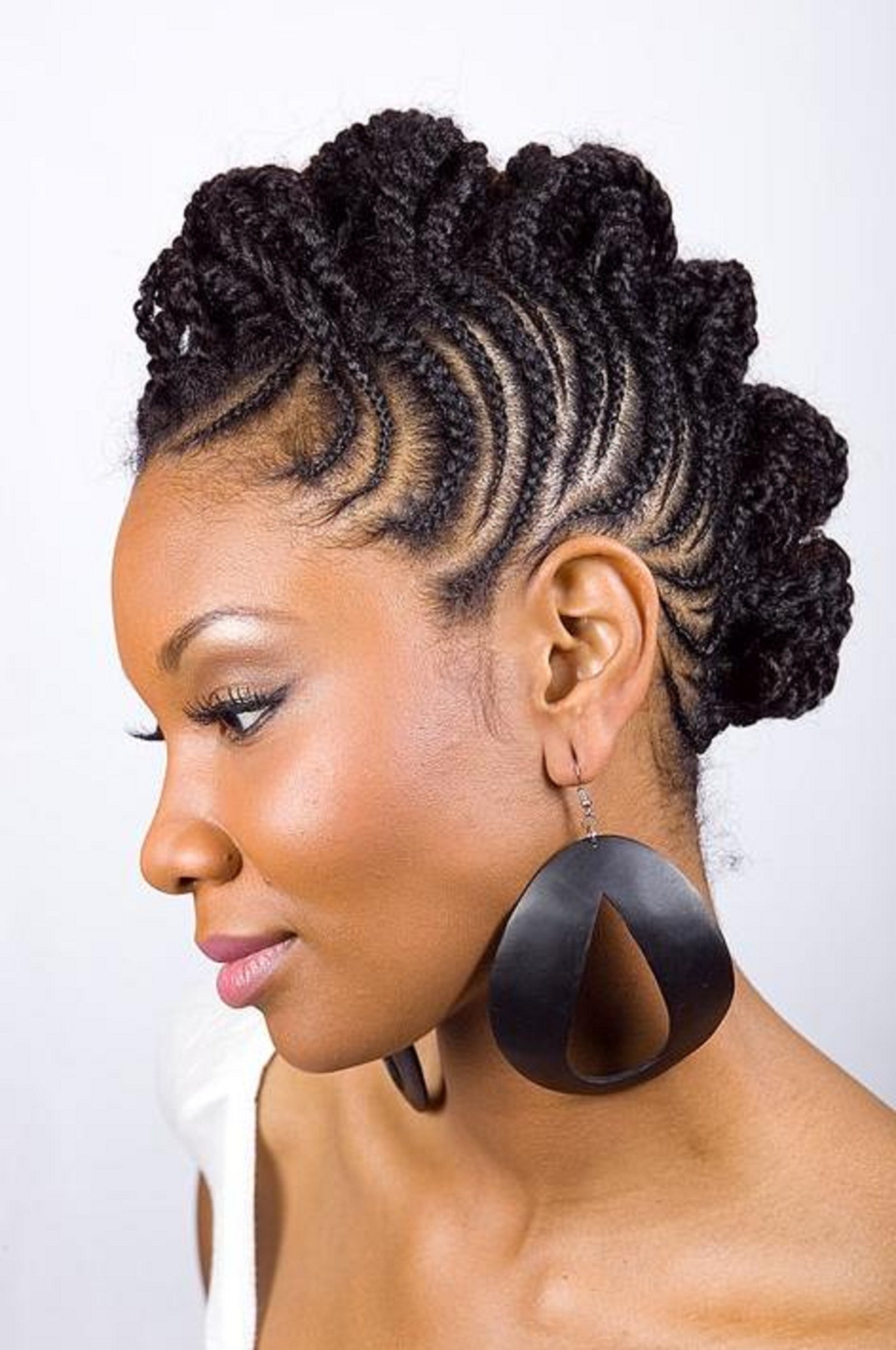 Even for kids there a lot of variation. In this style, the narrow fringe braids are laid on one side while on the other end the hair is flattened. The style is neat and very much manageable by children.
If you like a bit of volume in your hair, this hairstyle can be your best bid. The braids are thick, and one can also provide beads to decorate the hairstyle. If you want you can weave in longer extension to have lengthier braids.
The burgundy color of this hairdo is the quotient that attracts a lot. It is such a brightening color that immediately enhances the complexion. Such hairstyles will obviously be remembered.
If you want to display an African hairstyle in your wedding or any such function, then this is your go-to style. A very pretty hairdo it incorporates beautiful white beaded accessory that will go perfectly well with your white gown.
The rope braid hairstyle is a quintessentially African hairstyle idea that will make any women be noticed in a crowd. This is such a great hairstyle to sport.
The pony is by far the easiest to style trend that all women love. However, the twist lies in the fact that this pony is a braided one. A braided pony hairstyle that reflects the African hairstyle is an ethnic blend of fusions styling.
A magnanimous hairstyle is what can be described of this style. A style that makes it smart and outstanding to look at. With so many different sizes of braids a messy huge top updo is created. Gorgeous is an understatement.
The front portion in this hairstyle is kept pressed in numerous narrow cornrow braids. The end of the braids is left curled. The overall hairstyle is done in short hair.
Supercool hairstyles like this make for a great impact.  The hairstyle comprises of curly long locks that can also be weaved into your scalp. With such a great volume this look is just a stunner.
In this particular style, there are multiple narrow braided buns, and these are crisscrossed to make a beautiful style indeed. The hairstyle can be a great futuristic and protective style.