The 1950s was an era of classical beauty, the glamour of a different style genre. As this style is in a time zone that emerges after the Second World War, the styles are a bit conventionally strict. This era's hairstyle has pixie cuts, rockabilly hair, the gorgeous bob, and so much more. One could witness a subtle sense of experimentation in all the styles of this era. Here are some 10 absolutely gorgeous Hairstyles Ideas from the 50s era which will create a stunning Classically Beautiful look.
50s Hairstyles

Pinup hairstyles like this were a quintessential 50s Hairstyles that celebrities were seen flaunting in the movies. From the reel screen to real screen, it transcended down.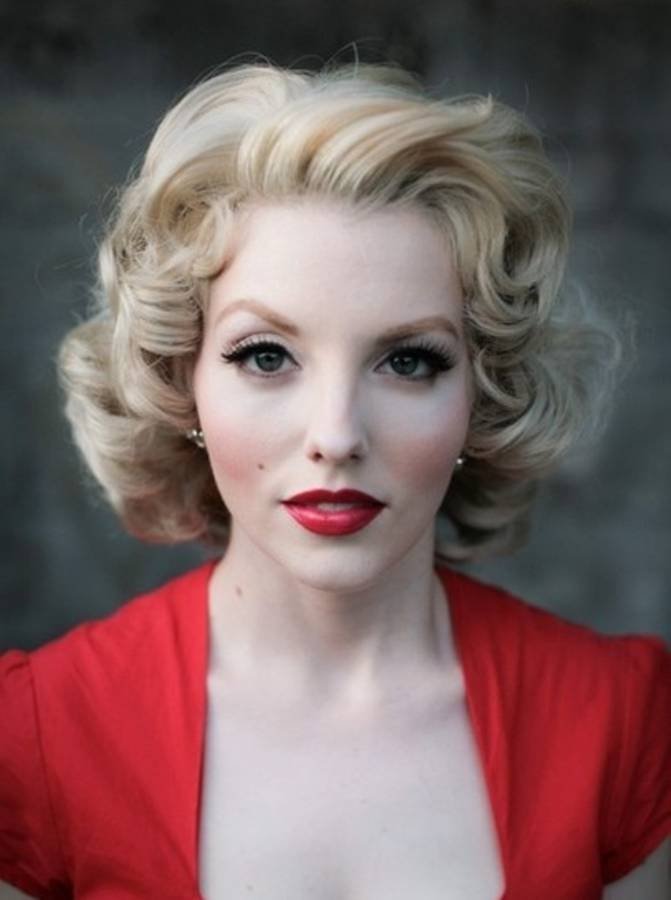 With short curls, one can find the classical era filled with unique styles, and this one was quite a popular number. A hairstyle like this can be a sure show stealer. Floral dresses will go great with hairstyles like this.
If you want a little height on your head, then this can be your style pick. The front fringe covers the forehead, and the buffet adds the much-needed height to it. Gather up the rest of the hair to a beautiful voluminous ponytail.
This is one hairstyle that gained a lot of popularity and was marked as a classical hairstyle of this time period. Later recreating the era in movies was backed up by the hairstyle for a realistic depiction of the 50's time.
The buffet bridal hairstyle was of grace and eccentricity. Styles like this was not only beautiful but had a lot of grandeur added to it. In contemporary times, you can add hair accessories to compliment your clothes.
Short wavy hairstyles like this are very smart. The front display waves as the front locks. It is a great style to flaunt for women who like short hairstyle.
The style of rockabilly hairstyle emerged from this era. It is at this time that such hairstyle made its mark and was very much in trend. The comeback of it in recent times make it a beautiful classical style to flaunt.
The ribbon was a major accessory in the 1950's era. So this particular hairstyle is something that is a quintessential style of that time. The hair is fluffed up a bit and then tied with a ribbon.
Although hairstyle is all about styling in comfort, but this particular style indeed takes a bit time. It is because of the light feather curls that the hairstyle incorporates. Also, this style can be faired with a beautiful and vibrant bow to increase the glamour quotient even more.
Utterly feminine short bob hairstyle is stylish and trendy and extremely easy to style. It is definitely a gorgeous pin-up style that the 50's era often witnessed. If you wish to get the style, you're bound to look graceful.